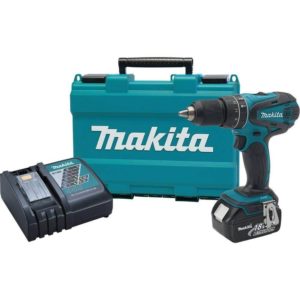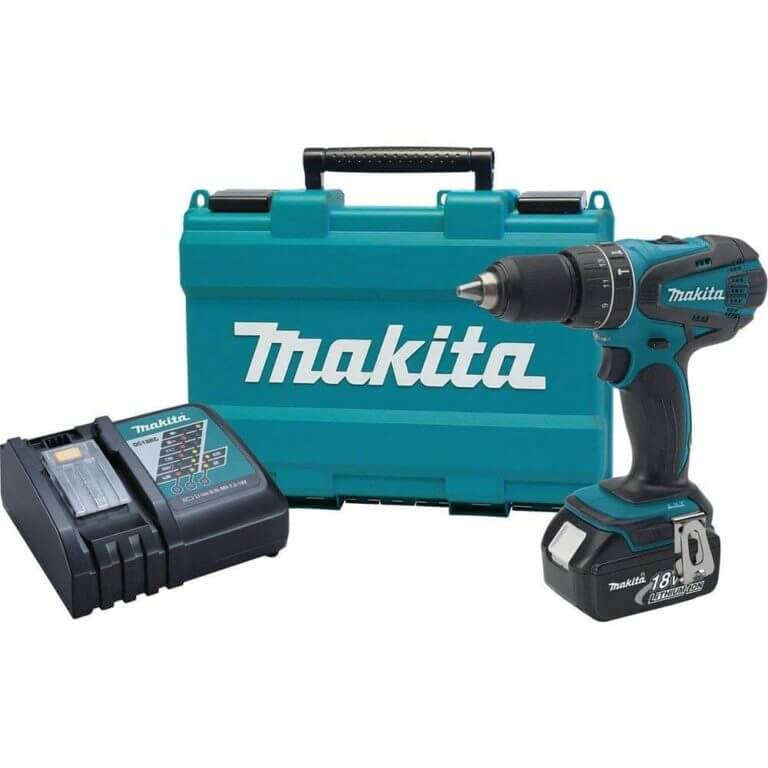 While searching for the best cordless drill for my article, I found many important frequently asked questions and also some tricks that you should also know. So, I have prepared a list of 17 frequently asked questions related to a cordless drill with a short answer. I can guarantee that you will not have to go anywhere else after reading both articles on the cordless drill. No matter whether you already have a cordless drill or you want to buy a new one, this article will help you in both conditions. I will add more questions from time to time.
I have recently written an article on 15 best cordless drills in 8000+ words along with comparison table, pros & cons, & buyer's guide at the bottom.
Click Here
if you want to read.
1.

How to use a cordless drill?
A cordless drill/driver is such a valuable tool largely because it's such a versatile tool, from small jobs around the house like installing wall anchors for hanging pictures to larger projects like building a deck or a wooden fence.
A good cordless drill can handle a wide range of drill bit sizes and types and it's an absolutely essential tool anytime you have a lot of screws to drive. Of course, in order to be useful in these very different applications it's important that the drill is set up properly for the specific tasks and for that reason there are a number of settings on the drill that you can adjust to configure the drill for your job.
CONTROLS:
The gearshift lever lets you select between high speed or high torque settings. The adjustable clutch allows you to fine-tune how much torque or power the drill puts out. The forward-reverse lever changes the direction that the bit rotates and the variable speed trigger allows you to control how fast the drill bit turns.
DRILLING:
To mount a drill bit, place it into the keyless chuck and turn the Chuck counterclockwise to tighten it. Now set the gear shifter to the high-speed setting and the adjustable clutch to the drilling position. Finally, switch the forward-reverse lever to the forward position and you're ready to drill. Position the drill and check the built-in level, then gently pull the trigger to start the hole. Increase the speed gradually. When the hole is complete remove the drill and release the trigger.
DRIVING:
For driving applications, the gear shifter should be set to the high torque position, then you'll need to adjust the clutch to the proper torque setting for your job and this can take a little experimentation. Start with a low setting and try that, then adjust the clutch as necessary until it drives the screw to the perfect depth.
2.

How to change cordless drill bit?
One of the most common things we do in a woodshop is changing out all the different types and sizes of drill bits to the point where it starts to feel like second nature but there are a few things to keep in mind to ensure success.
The part of the drill that holds the bit in place is called the chuck. Inside the chuck, there are three jaws which you can see. When you rotate the collar, the jaws either open or closed depending on which direction you're rotating the
collar.
The most important thing to remember when you're installing a bit is to make sure that the bit is centered between all three jaws of the chuck. That's typically not a problem with a larger bit but with a smaller bit it can actually get stuck between two out of the three jaws of a chuck and you can still tighten it down but you won't be able to drill a hole because the bit will be spinning off-center.
Now that you understand how the bit is held in place, let's talk a little bit about chucks:
The first is called a "keyless chuck" :
This is typically what you're going to find on most portable drills and how these works are you just install a drill bit make sure it's centered between the jaws and turn the collar until it's tight.
The second type of chuck you're going to run into in a woodshop is called a "key to chuck" :
Typically those are going to be found on older or larger portable drills or on a drill press. These chucks are tightened
and loosened using a key. When you're installing a bit in a keyed chuck, the same principles apply, just center the bit in all three jaws and then you're going to tighten it by hand to start and then you'll use the key to finish tightening and it's a good idea to tighten it in all three holes.
So remember when you're changing drill bits, center the bit between all three jaws and snug the chuck down tight and you'll have great results.
3.

How to remove cordless drill chuck?
If you are new to cordless drills, you might be thinking why I am discussing how to remove the chuck from the cordless drill. There may be two reasons for this:
People might have a 3/8-inch drill and they want to move it to 1/2-inch.
Maybe they want to go for key-less chuck if they have a key to chuck in their drill.
Let's see these steps in short:
STEP 1: In the center of the chuck, you will see a screw. If you can't see any screw, then loosen the jaw of the chuck so that it becomes wider. After that take a screwdriver and remove that screw by turning it in the clockwise direction. You may have to apply more force to remove that screw because of liquid present on it. This liquid is used to lock the screw tightly so that it never comes out while drilling/driving.
If there is no screw in the chuck or it is very tight to remove then follow step 2.
STEP 2: You will see a gearbox setting on your cordless drill. Make this setting to the lowest so that the gear resistance gets reduced. Don't forget to do this. After that, take a large Allen wrench and put it into the chuck. Turn it so that wrench gets tightened perfectly.
STEP 3: Put the drill on the workbench in such a way so that the Allen wrench lies outside and horizontal to it. Now, take a hammer and strike the wrench in an anti-clockwise direction. In this manner, the chuck gets loosened. After that, you can remove it by the hand.
4.

How to Properly Drill a Hole in Metal?
To drill a hole in metal, use these tools:
a drill or drill press,
pair of calipers or a ruler,
center punch,
spot drill,
a drill bit,
countersink bit,
the vise,
and most important a pair of safety glasses.
First, you need to mark the location on the material where you want the hole to be. I like to use a pair of calipers for this, for example,  just set it to 0.75, and take the caliper, put it along the edge of the material and apply pressure to the other side and lightly scrape it across the material. After that, you will see a light scribe line.
So now that we've gotten this location marked now, you can mark your second side and where the two meet that's where you're going to drill your hole. If you don't have a pair of calipers to mark your location, simply use a ruler and a pencil, that'll do just fine.
Once you're in that spot, push down on the center punch and put an indentation where your hole is going to be. Now the reason why you're doing this is that the drill bit will tend to walk over the material. If you put it where the
indentation is, it doesn't move.
Now what I like to do is to increase accuracy is to use a spot drill in the location I just punched.
After that, you will see once the drill that goes through, it creates a burr and that's where we're going to use the countersink bit. You only have to just hit it quick, just to remove the burr, just one or two revolutions is all you need.
NOTE:
To give your drill & drill bit longer life, always lubricate the bit with any cutting fluid while drilling a hole in thicker metal ( greater than 1/8″ ).
If you need more accuracy & better result in drilling a hole in metal then use a Drill Press because it is specially designed for metals. The drill press has a strong iron-table & it comes with many clamping options & also, you will get tilt & height adjustments in it.
Top 5 Best Selling Drill Press Are:
5.

Are cordless drill batteries interchangeable?
Well, I have two answers to this question: Yes and No. Let's talk about "no" first:
Cordless drill batteries are not interchangeable if you are using two different brands. I mean, you can not use Dewalt cordless drill battery in Black & Decker cordless drill. The answer is simple: it makes money for them. All the companies make their battery in such a way that it will not work in any other brand. That's why people are forced to buy a battery of the same brand. If they have black & decker drill then they are forced to buy a battery of this brand. There is very less or no chance that some battery work with a different brand.
Batteries of the cordless drill are interchangeable if you have both the drills of the same brand. For example, if you have a 20-volt Dewalt model cordless drill and an 18-volt model, then you can use the battery of 18-volt drill in a 20-volt model.
That's why I recommend you to buy a cordless drill which comes with 2 batteries so that you can use one while putting another one on charging.
You can know more about some best cordless drill which comes with 2 batteries and a charger here:
6.

Are cordless drill chargers interchangeable?
This question can't be answered as yes or no because some of the cordless drill chargers of the different brand are interchangeable while some are not. So, I would highly recommend you to buy a charger and battery of the same brand.
One more thing you should care about is volts. Don't use a 20-volt charger for 18-volt ( or less ) battery because it may get some negative impact. It is safe to use an 18-volt charger for a 20-volt battery but it will take more time to charge.
So, always go for a cordless drill which comes with 2 battery pack and a charger. If you want to know about these type of drills then read this article.
7.

Which cordless drill has the most torque?
The cordless drill which has the most torque is Makita XPH102 18-volt LXT lithium-ion cordless drill.
This 3.9 pounds cordless drill comes with a powerful four-pole motor which generates 480 in-lbs of torque. The motor has a dual-speed feature which is suitable for both drilling/driving and hammering. First dual speed, i.e. 0 ~ 600 & 0 ~ 1,900 RPM, is for drilling and driving purpose while 0 ~ 9,000 and 0 ~ 28,500 BPM is for hammering purpose.
This tool is designed in such a way that it survives better in harsh condition compare to others. This is possible due to its XPT technology which makes it water and dust resistance. The latest star protection technology used in this tool helps it to protect against overloading, over-discharging, and over-heating.
8.

Which cordless drill is best for ice auger?
Dewalt DCD996P2 20-volt lithium-ion cordless drill and Milwaukee 2704-22 M18 fuel cordless drill are the best for ice auger.
My recommendation is to go with Dewalt one because it is supported by K-drill and also, it comes with 2 powerful lithium-ion batteries and a side handle which helps to make a lot of holes easily in the ice of thickness 15-inch.
No products found.
NOTE: Keep the battery warm so that it lasts longer.
No products found.
You will also need the best auger after selecting a cordless drill. So, the best ice auger which you can use with your cordless drill are:
No products found.
No products found.
I recommended these two ice augers because it has a full setup, i.e. ice auger and adaptor attachment both. These are also lightweight and have variable options, making the life of fisherman easier.
9.

Which Cordless Hammer Drill Is Best?
Dewalt DCD996B 20-Volt Brushless Hammer Cordless drill and Makita XRH01Z 18-volt Brushless Rotary Hammer Cordless Drill are the best cordless hammer drill in the market.
If you don't have any budget problem then I will recommend you to go for the Makita brand, otherwise Dewalt.
No products found.
Both Makita XRH01Z and Dewalt DCD996B are best. The only difference is in the latest technology used in Makita. Makita hammer drill battery has star protection technology which protects it from over-heating, over-discharge & overload, which results in longer battery life. Also, it has longer runtime because its brushless motor is electronically controlled. The third reason why it is slightly better than Dewalt is its dust extraction solution. You can purchase its components separately. Its powerful variable speed motor ( 0~950 & 0~4700 RPM ) produces 2 joules of energy. This Makita tool has 3 modes of operation which makes it efficient:
Rotation,
Hammer,
Both Hammer & Rotation.
The only negative point is its price. This Makita cordless hammer drill is a bare tool ( without battery, charger or any dust extraction components ) and its price is high.
If you have a budget problem then Dewalt DCD996B is also the best option.
No products found.
It has a powerful three-speed ( 0~38, 0~250 BPM & 2,250 RPM ) motor which is also brushless like Makita and it has a power of 820 Unit Watt Out which helps it to drill in a tough material like concrete. This tool is very durable because:
Its ratcheting chuck is made up of nitro-carburized metal, &
The switch is sealed and coated which prevents it from dust and moisture.
This Dewalt hammer drill has also a 3-mode LED light ( absent in Makita model ) which is brighter than the other drills which have a single-mode LED, hence, making it easier to work in dark areas.
Dewalt DCD996B comes with a 360-degree side handle and belt hook ( which are absent in Makita model ).
10.

Which cordless combi drill is best?
Dewalt DCK240C2 Combo Drill Kit is the best combi drill in the market right now, which has both cordless drill and impact driver. This combi drill has the most number of positive reviews, more than 1400. If you buy both these tools separately then it will cost you more.
I have written an article on the best cordless drill in which I have written about the Dewalt DCK240C2 combo drill in detail. Check the 5th numbered tool in my list here.
If you are in a hurry then check the features & price below:
11.

Which is the best cordless drill for concrete?
The best cordless drill for drilling concrete is Dewalt DCD985B hammer drill because it has a powerful motor of 450 UWO ( Units Watts Out ) which produces 300 inch-pound of torque & 3-speed all-metal transmission which help you to drill the concrete ( if a proper drill bit is used ).
From here, you can buy this powerful hammer drill:
No products found.
You must buy a strong drill bit for this Dewalt hammer drill because it can not do the job alone. So, the question is:
Which is the best drill bit for concrete or brick?
The best drill bit for drilling holes in a concrete block or a brick is carbide-tipped masonry bit. Here is the best carbide-tipped masonry drill bit:
No products found.
12.

Which cordless drill batteries are interchangeable?
Bosch, Dewalt, Makita & Ryobi are the cordless drill brands whose batteries are interchangeable.
Make sure you are using a battery of the same voltage. For example, in 18-volt Dewalt cordless drill, a 20-volt battery of other Dewalt model should not be used, otherwise, its lifetime will get reduce.
NOTE: Here, interchangeable doesn't mean that a Dewalt battery will work in other branded drills like Makita, Bosch & Ryobi. I know there is some exception in which they work in different branded drills but it is not a good practice because it damages or reduces the battery lifetime. So, my recommendation is to buy a drill which comes with a 2 battery pack and a charger.
13.

Why brushless cordless drill?
Brushless cordless drill is preferred over brushed cordless drill because the brush present in it generates friction due to wear and tear and makes the cordless drill hot. So, the lifetime of drill decreases and also, it consumes more battery. The motor with a brush usually takes the same power while doing small and heavy-duty jobs ( wasting the charge of the battery ). While in the cordless drill which has a brushless motor produces less heat and consumes battery power according to the work, i.e. it consumes less power for small task & more power for heavy-duty jobs, hence, we get more lifetime and runtime of the battery.
14.

Can a cordless drill be used as a screwdriver?
Yes, some of the cordless drills can be used as a screwdriver. Many cordless drills come with variable speed feature which allows you to change speed. Low speed and more torque help you to drive any screws easily without damaging the material. I will recommend you to go for an impact driver which is specially designed for driving long screws in dense materials. The impact driver usually has more torque than a normal cordless drill.
The best cordless impact driver in the market right now is Dewalt DCF885C1 20-volt Impact Driver.
This 2.8 pounds Dewalt impact driver has a powerful dual-speed motor which has a no-load speed of 0~2,800 and 0~3,200 impact per minute. The motor generates a torque of 1400 in-lbs which helps you to easily drive long screws without getting stripped.
No products found.
15.

Can you use a cordless drill in the rain?
No, you can not use a cordless drill in the rain. None of any brands give a guarantee on this. If you will use it in the rain then it may get a short circuit or battery may get damaged.
16.

How to convert the cordless drill to corded?
To convert the cordless drill to corded check the video below. I thought it will be better to use video rather than writing so that you can see each and every step without making any mistake.
https://www.youtube.com/watch?v=XoQ_5uyoz68
17.

How to repair cordless drill batteries?
After searching a lot of articles and videos I found the video made by this guy very useful. The video quality is not so good but it is informative.
Best Auger Drill Bits:
Here is the list of top 15 best selling auger drill bits which you can buy right now: