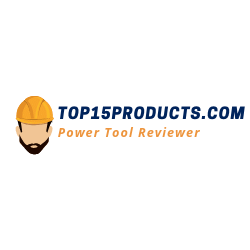 Hi there! 

Thank you for checking about me page.

I'm  Alex Thomas , owner of this website top15products.com .

I work with my elder brother who has 9 years of experience in woodworking. I have learnt a lot from him & to be honest, I'm still learning.

Our Team

All the hard work done on this website is for you and credit goes to my elder brother James thomas who picks top 15 tools according to his experience, my sister Daisy Thomas who help me to publish the articles & ofcourse me Alex Thomas, who write all the stuffs and do seo 🙂
Why I am writing these blog posts ???

Our team has a great passion for tools. We always try the new tools whenever it comes to the market. One day, I saw many woodworkers or DIY-ers writing product reviews on tools and they were getting commissions when someone buys something from their link.

I really liked this idea because it is a win-win situation for both readers/buyers & product reviewers.

I shared this idea with my brother & sister. They liked it too. From that day, we decided to share our experience with you.
To be honest, not all the 15 tools are personally used by us. We have used only 2~3 of them. For rest of the tool, we did a lot of research on the internet and checked the customer reviews on Amazon & other forums.
So, you don't need to take all this headache. We have done all the work for you.
I will not hide anything from you, I have put my Amazon affiliate links there. I will get a small commission when you will purchase anything from my link. Don't worry, it will not increase the price of the product. It will just redirect you to the Amazon product page.
I will highly appreciate it for helping my small business in this way. It will boost my confidence for writing more articles in future.
Top15products.com  is a participant in the Amazon Services LLC Associates Program, an affiliate advertising program designed to provide a means for sites to earn advertising fees by advertising and linking to amazon.com
Please contact me if you have any doubt regarding my articles or any tools.
THANK YOU  🙂