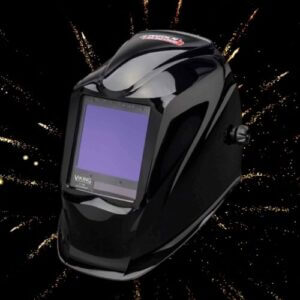 Imagine yourself constantly exposing your eyes, face, and neck to the sparks of welding, flash burn, UV light, infrared light, and heat, and all parts of your body above the shoulder are enduring the harm simultaneously. Though you might be using a set of dark glasses but if you are thinking that it would keep you safe against harm inducing flash burn, then you cannot be more wrong!
How many of us know that constant exposure to UV and infrared rays without a reliable shield can cause cataracts and retinal damage? Most of the guys associated with the welding profession take it lightly and realize the mistake by the time when it becomes too late. Here, I advise you to take the precaution and order a reliable welding helmet right away! A welding helmet, which we commonly call a "hood" from a good company would not only shield your head against sparks but also the occupational hazards prevalent at job sites.
Who Should Buy Lincoln Electric 3350?
Lincoln Electric 3350 is a great auto-darkening welding helmet & it will be best for you if you are planning to do plasma cutting & welding.
When you are ordering a good quality welding helmet, then you are not only protecting your face and eyes but also make your job much easier. There are many features that help you modify the functions of the helmet as per the job requirement, including adjusting the welding filter to a lighter or darker state, switching to different welding shade numbers, the number of sensors available, the level of sensitivity, and the spread of the viewing area.
Here, I am going to help you get familiar with Lincoln Electric K3034-4 VIKING 3350 Welding Helmet and what are the unique features associated with the model that could influence your purchase decision. We are also going to come face to face across some of the key pros and cons, that could help you make the decision either way!
So let's get on with it…
Product Description of Lincoln Electric 3350
Table could not be displayed.
The Features on the Grounds of Which I Clicked the Order Button
Features of Lincoln Electric 3350
The following are the key features associated with this helmet model from Lincoln Electric that could impress any professional-
4C Lens Technology
When I decided to purchase this welding helmet on Amazon, I heard quite about the 4C lens technology that Lincoln opted for this model. The technology is claimed to be pretty helpful in broadening the hues and color range. I have to admit that it helped me while working both outdoor as well as tight cornered metal sheds with the least accessibility of light. I found this technology to be working well and aided me to see equivalently well in both light and dark areas. I personally believe that, while welding there ought to be pristine visibility of the base material, puddle, and arc. The lens surely helps me interpret the color saturation in a better way and helped me work as good as operating with naked eyes.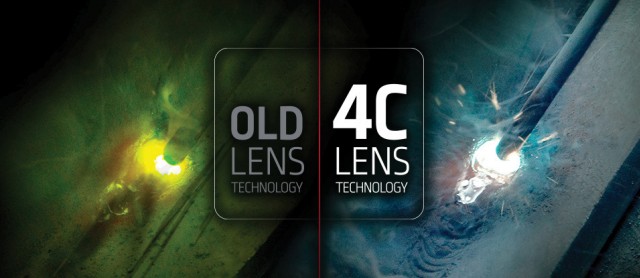 Superior Optical Clarity
If your optical lens is offering a rating of 1/1/1/1, then it would simply indicate the fact that it comes with an ideal view. The four areas of determination comprise the measurement of the blurriness, shade consistency, distortion, and angle uniformity. The clarity of 1/1/1/1 denotes that the lens would be free of any sort of distortion and defects at the time of manufacturing. Personally speaking, I do not have the device to check whether the lens is actually offering a 1/1/1/1 rating or not, but after the usage, I can surely verify the fact that it does offer subtle variations within the ever-changing weld puddle and arc.
Better Viewing Area
I found the viewing window to be 12.5 square inches with the lens offering a large view area for enhanced versatility and better operational control. It helps me to get better visibility of the welding material and its surroundings, especially while conducting the job in the confined spaces in the most uncomfortable positions. I have worn the helmet while working at a number of such job sites till date, and it has never disappointed me.
Easy To Switch Between Weld & Grind modes
You just need to press & hold a button (connected to the lens) present on the top-left side of the helmet for three seconds & you can easily switch b/w grind and weld mode.
This feature not only increases our productivity but also take care of our safety as it prevents accidental activation.
These are some of the pivotal features about Lincoln Electric K3034-4 VIKING 3350 Welding Helmet that I have been keen to share with you all. Now, allow me to put forth some of the model specific pros and cons that can help you make the right decision either way.
PROS & CONS of Lincoln Electric 3350
PROS
✓ The headline of the helmet is well padded and is indeed rotatable. It makes you feel more comfortable at the time of wearing it for prolonged hours on duty.
✓ This Lincoln helmet can easily be opened and can be set in a vertical position without interrupting the clear line of sight. It helps you to communicate with others and speak and express yourself at the job site without actually taking the whole helmet out again and again.
✓ With the help of this welding helmet, you can easily switch between grind and weld mode for enhanced productivity. There is a switch in the upper left corner of the helmet to easily switch between the modes in no time. It saves time, energy, and efficiency in the field of the job.
CONS
✗ The price is a bit steep for local workshop welders. That is the reason why it can become beyond the pocket of a potential user who has just started his job in the field of welding.
✗ The welding helmet lacks arc flash protection while operating on grind mode.
As far as the price of the helmet is concerned, then I would like to give a mixed response to it. The price is fair if you have the money to pay for a good welding helmet, but a bit high if you are an independent welder with limited income. If you are interested to explore welding helmet models from other companies with almost same price and features, then you can check out Miller 281000 Digital Elite Black Welding Helmet with ClearLight Lens and ESAB 0700000800 Sentinel A50 Welding Helmet.
No products found.
CONCLUSION
CONCLUSION:
I found this Lincoln Viking 3350 hood a useful addition to my accessory and would give it two thumbs up! I hope a couple of setbacks that we discussed above will be taken care of in the future versions of the model. Hence, if you can afford it, then you can surely give it a shot. You won't be disappointed!
Have a smart and safe welding!!
No products found.
Frequently Asked Questions On Lincoln Electric 3350

Q1. Does Lincoln 3350 work well outside in sunlight?


Lincoln 3350 welding helmet works well both outdoor & indoor but it is a little bit sensitive to the sunlight but you can still make it work.

If you work outdoors most of the time then you can go for Miller 281000 Digital Elite. It comes with 4 modes in which X-mode is present which is specially designed for working outside in the sunlight.

Bytheway, Lincoln 3350 is also good for the outdoors but it totally depends on your requirements.


No products found.

Q2. Does Lincoln Viking 3350 come X-mode feature to prevent the shade from activating due to sunlight?


No, the Lincoln Viking 3350 welding helmet doesn't have an X-mode feature as it uses 4 light sensors instead of electromagnetic sensors.

According to my knowledge, only Miller company uses electromagnetic sensors in their helmet.


Q3. Does Lincoln Electric 3350 come with an extra lens & bag?


Yes, it comes with 5 outside & 2 inside cover lenses, a helmet bag & a bandana.


Q4. Does Lincoln Viking 3350 come with a headgear?


Yes, Lincoln Viking 3350 comes with an X6 adjustable headgear.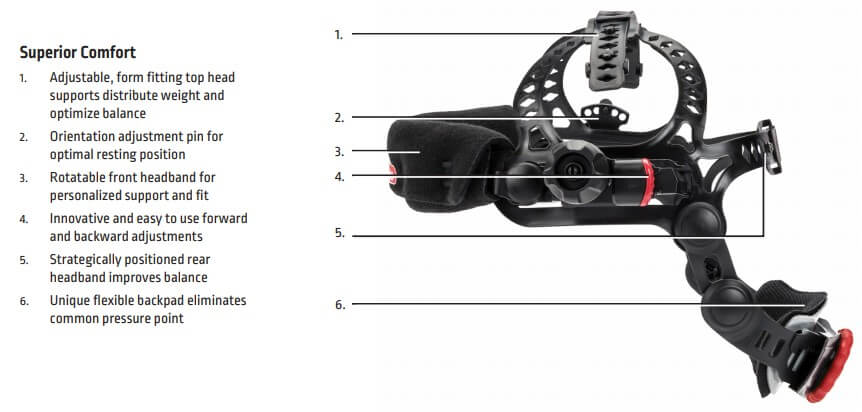 Q5. Can we replace the battery of Lincoln Viking 3350 helmet easily?


Yes, you can remove/replace the battery but you will have to remove the whole shader/assembly which is not a tough task.


Q6. What kind of battery does Lincoln Electric Viking 3350 take?


Lincoln Viking 3350 helmet accepts one CR2450 Replaceable Battery.


You May Also Like Our Articles On: