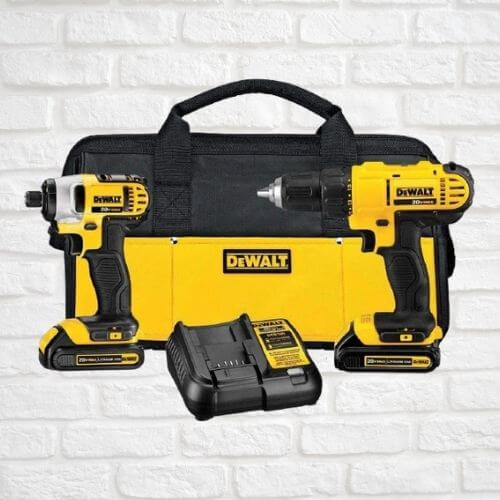 The process of drilling is considered an integral part of basic woodworking, construction, and manufacturing. No one can deny the fact that whichever tool you are employing to the task ought to be highly efficient and enduring. The drills are required to pierce through different types of surfaces including hard plastic, metal, and concrete. Here, the cordless drill that we are going to evaluate is one of the popular choices among both commoners and professionals alike. It is primarily because it is backed by one of the most reputed names in the industry.
We are going to focus the whole point of our discussion on the review of the DEWALT DCK240C2 20V Cordless Drill along with the Combo Kit. The combo kit features a DCD771 20V1/2″ Drill/Driver, along with a DCF885 1/4″ Impact Driver. Additionally, there will be two 20V 1.3 Ah Lithium-Ion Battery Packs, a 20V charger along with a contractor bag.

Who Should Buy Dewalt DCK240C2 Cordless Drill Combo Kit?
If it's your job requirements that demand the combined usage of an impact driver and a cordless drill, then DEWALT DCK240C2 is a good choice. The best part here is that you can get a combo kit of your specifically desired tools at the most affordable price.
The DEWALT DCK240C2 20V Cordless Drill Combo Kit can actually benefit those professionals who are looking for a good number of accessories from the same company for better compatibility and ease of operation. Both the drill as well as the impact driver are user friendly and offer a comfortable grip and maneuverability.
Product Description of DEWALT DCK240C2 Combo Kit
Table could not be displayed.
Labeled Diagram of Dewalt DCK240C2 Combo Kit
DCD771 Drill / Driver Diagram: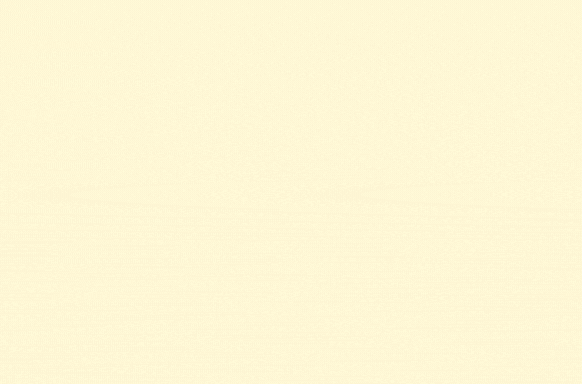 Dewalt DCF885 Impact Driver: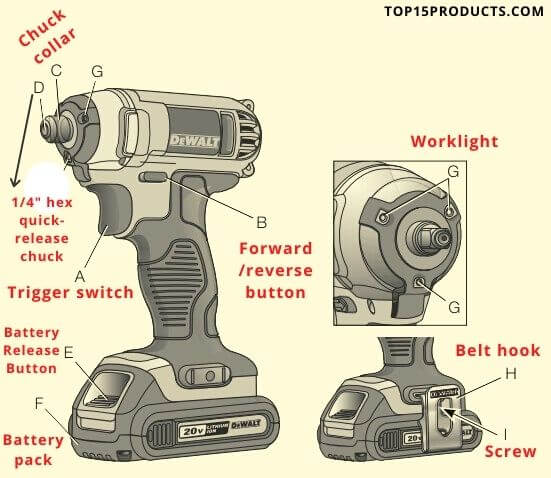 Features That Raise The Interest of Prudent Professionals
Here, our primary focus is going to be on the set of features that are practically viable and personally tested by me on the field. It is a fact that there is always a possibility of accessing the features at a standard beneath what the manufacturer actually claims for. That is the reason why I am only going to tell you about the features that are worth getting benefit in the job field.
Lightweight Ergonomic Design
Yes, both the drill and the impact driver are compact in design and lighter in weight. At the time of ordering the DeWalt combo kit, I was a bit worried about the design and the weight, as both are required to be conducive in order to easily move the tool in the tight corners as well as generate bare minimum stress onto the palm while operating for longer hours. But when I received the order at home and held both the devices in my hand, I felt happy to experience their ergonomic handle with a comfortable grip. There are more precision and control than the previous device that I had and helps me complete a wide range of applications, even in the tightest of corners.
Powerful Motor
DCD771 cordless drill can deliver a power of 300 UWO (unit watts out) to complete a wide range of tasks with two different speed transmissions. The device can spin the bits of different shapes and sizes and help with a seamless movement while drilling, driving, or cutting.
LED Light Ring
The impact driver comes up with 3 LED light ring to work up to 20 sec. delay in order to provide proper visibility without generating shadows. The feature helped me a lot while working on a kitchen cabinet with less source lighting. I easily fixed the screw bits on the cabinet door and left the job site with professional work of the highest standards. It would have been a tough day for me without the mounted LED light.
Sleeve Ratcheting Chuck
The cordless drill offers a single sleeve 1/2″ ratcheting chuck to ensure a tight bit gripping strength. It is helpful in preventing the slipping of the drill nozzle from the surface due to inexperience of the user, awkward position, vibration, or sweating of the palm.
Now, let us get a better insight into this drill and driver combo kit on the basis of the standard pros and cons linked to the tool kit applications. I am not trying to focus on the strengths and weaknesses based on a single case of a defective product, rather the ones that are actually present in a general sense and are a must for you to know before clicking the order button.
Pros & Cons of Dewalt DCK240C2 Combo Kit
PROS
✓ The carry bag is made from robust material and certainly a good companion even at harsh and difficult job sites.
✓ As far as the cost for the entire combo kit is concerned, it is certainly a fair deal when we look at the number of accessories that we are getting and the brand name DeWalt delivering the assurance.
✓ Both the drill and the impact driver are cordless, leading to better portability as well as nullifying the chances of a short circuit due to an external power outlet.
CONS
✗ The batteries are required to be charged frequently while working on a big project.
✗ Additionally, battery management becomes a bit difficult as there is no fuel gauge integrated into the tool.
✗ Though the price is good while ordering within the United States, ordering from outside could incur heavy import duties and shipping costs.
Alternative of Dewalt DCK240C2 Combo Kit
In case, you are interested in another combo kit from another company with almost identical features and accessories, then you can try Black & Decker BD2KITCDDI 20V Max Combo Drill Kit ( LDX120 Drill/Driver & BDCI20 Impact Driver ) featuring one Charger, 1.5 Ah Battery, and double-ended Driver bit. The Black & Decker company is famous for making power tools with many features at an affordable price, yet it is a good option for those looking at a cheaper alternative.
Also, you get a 2-year warranty on the Black & Decker BD2KITCDDI combo kit while on Dewalt DCK240C2, you get a 3-year warranty
No products found.
Final Conclusion
CONCLUSION:
After using the combo kit from DeWalt for a while, I realized the fact that the battery components require some better work in the future. It is one of the key reasons why it is a bit limited when it comes to heavy-duty big project operations. Other than that, when we speak from the viewpoint of power, designing, portability, and supportive accessories, then this combination of tools is quite ahead of its contemporaries.
If you are a beginner then it is a great deal for you, you don't need to think twice. You will get 2 top brand tools ( drill & impact driver ) for under 150 dollars ( along with batteries & carry bag )
If you are a professional then please read the full review & think about the type of projects you will make then decide whether to purchase this kit or not.
If you are going to use it for long hours continuously then I will not recommend this combo drill kit.
You can click the below link to check the list of some famous cordless drills if you have decided not to purchase this combo kit
No products found.