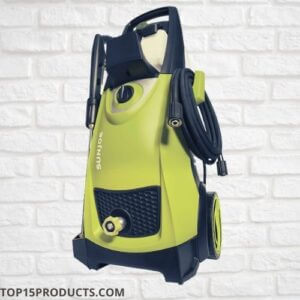 Sun Joe is a trusted name in the field of electric pressure washers with a range of popular models worth checking out. Here, we are going to come across the much talked SPX3000 model offered by Sun Joe. It will be a short but in detail review of Sun Joe SPX3000 electric pressure washer.
Sun Joe SPX3000 is a corded electric pressure washer that is known for tackling a wide range of cleaning tasks without much trouble. The model is specially meant for handling tough stains with a rare combination of power, performance, and versatility.
Parts Diagram of Sun Joe SPX3000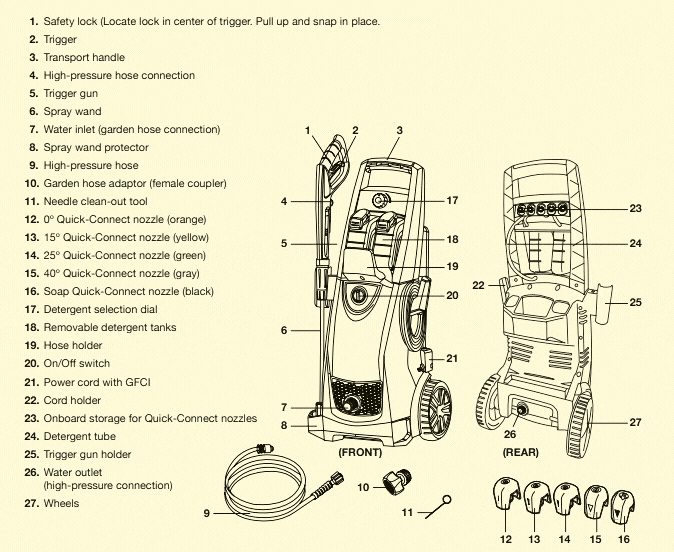 Product Description Table of Sun Joe SPX3000
Table could not be displayed.
Who Should Choose Sun Joe SPX3000?
" Sun Joe Spx3000 electric pressure washer is good for small to medium jobs but not best for heavy-duty tasks like asphalt or concrete driveway cleaning. "
Please note that I said, it is not BEST for asphalt or concrete driveway but that doesn't mean it is impossible to clean it using this washer. If your driveway has some bad spots then you can take the nozzle closer ( about 1 inch from the concrete ). I know, the process is slow but it does a good job.
Spx3000 washer is a good choice for those who are seeking out a reliable pressure washer to occasionally clean up their office buildings, homes, trucks, cars, lawn equipment, driveways, boats, patios, etc. Hence, if you are about to order a washer for any of the above requirements, then this front-line model from Sun Joe is worth checking out.
When we discuss from the viewpoint of the maximum power generated during the cleaning drive, then this model is known for generating a whopping pressure of 2030 PSI with a water flow of 1.76 gallons per minute (GPM).
The Features I Looked Forward to (And You Should Too!)
When I looked forward to the features associated with spx3000, my first impression was that the company is merely exaggerating about the extensive reach of their model. The versatility of the washer is known to handle the cleaning requirements of different size vehicles and different land areas. I have personally tried it at my home, my office premises, lawn equipment, car and not to mention, the patio. I tested its efficiency on heavy mildew and oil stains, rust from steel, stubborn grease from concrete, as well as the caked mud on my lawn equipment. Spx3000 passed all these tests with flying colors.

So, I admit being a bit skeptical about the competency of the washer initially, but after personally using it, more than glad to be proven wrong!
Key Features of Sun Joe SPX3000
Unique Integrated Design
The pressure washer is designed to simultaneously store different materials for cleaning, with removable and re-attachable detergent tanks of 0. 9 L capacity.
Powerful Components
The formidable motor of 1800 watt with water inlet temperature (maximum) capacity of 104 degrees Fahrenheit. Additionally, the washer features a 20 feet long high-pressure hose, powered by a 35 feet power cord. There is a garden hose adapter to customize the length as per requirement.
Total Stop System
Also termed as TSS, the feature automatically shuts off the pump when the trigger is not engaged. The process not only saves a considerable amount of energy but also prolongs the life of the pump.
Compact Product Dimensions
The overall product dimension of Sun Joe spx3000 pressure washer is 15.6×13.5×33.9 inches. It ensures that the washer can easily be kept within a small storage area and kept vertically with the help of a reliable support base.
Weight of the Item
The overall weight of the item is 31 pounds, which I personally think would be brought down to some extent by the company in the future versions to come. The movement of the washer is supported by quality rear wheels, but I personally experienced the challenge when I had to carry it upstairs one day. Strongly built people would not have much problem with that, but the reduction in the overall weight can make this model even better.
Warranty: Sun Joe offers new product warranty of two years right from the date of purchase.
The features that I have mentioned above can certainly make Sun Joe spx3000 one of the best pressure washers in the business. But the features discussed above might be a determinant of some inclination towards my personal experience with the product. That is the reason why let us throw some light on some of the pros as well as the cons associated with the model to help you reach the right verdict.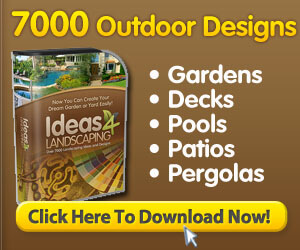 ***contains affiliate link
PROS & CONS of Sun Joe SPX3000
PROS
✓ The washer comes with dual tanks to carry detergents with an individual capacity of 0.9 liters each. The tanks are extremely helpful to successfully carry out different types of cleaning projects.
✓ Total Stop System to help save energy and to increase the life of the pump by preventing unnecessary wastage.
✓ Powerful motor with 1800-Watt motor generating 2030 PSI and 1.76 GPM of pressure and water flow respectively. It is primarily the capacity of the motor that makes it eligible for heavy-duty tasks.
✓ 5 Quick-Connect spray tips for quick and reliable connections to carry out the different range of cleaning jobs.
CONS
✗ I personally experienced some issues with the trigger lock. I do not know whether other users are going to come across one such problem or not.
✗ Though the model is recommended for heavy-duty, the power is too much for the simple size projects.
No products found.
Frequently Asked Questions On Sun Joe SPX3000 Pressure Washer

Q1. Can we use Sun Joe SPX3000 washer on a car?


Yes, it is safe to use Sun Joe SPX3000 pressure washer on your car. Don't worry, it will not chip the paint of your car or cause any scratches. Even a car washing company uses a pressure washer that is more powerful than this Sun Joe model.

But, if you still wanna be on a safe side then use a broader nozzle ( because it has less pressure ) & hold the wand approx 2 feet from your car.


Q2. Can we lay down this Sun Joe pressure washer horizontally?


No, you can not lay it down horizontally according to its instruction manual. I will also recommend you to do the same. Bytheway, some customers said that they used it horizontally & it is still working fine for them, even after 2 years.



Q3. Can we use hot water in Sun Joe SPX3000 electric pressure washer?


Yes, you can use hot water but do not connect it up to a water heater because, in the manual, it is mentioned that the maximum water inlet temperature should be 40°C (104°F)


Q4. Can we replace the plastic adapter of Sun Joe SPX3000 with a brass one?


Yes, you can replace its adapter with a brass one. But it is not necessary if you are cleaning its metal adapter regularly. You can use Dixon Valve & Coupling BAS976 ( 3/4″ GHT x 3/4″ NPTF ) brass adapter.


No products found.

Q5. How can we adjust pressure in Sun Joe SPX3000 pressure washer?


You can not adjust the pressure in this pressure washer because there is no dial to increase or decrease the pressure. But, you can buy different nozzles to get a variety of exit pressure.


Q6. Is Sun Joe SPX3000 washer good for cleaning asphalt or concrete driveways?


Yes, it is good but not the best because you will have to take the nozzle closer to the bad spots to clean it properly. It is a time taking process but it does the job.

The second thing you can use to clean the mold of the concrete is to buy a 15 tip nozzle. Many customers also say that they are able to clean their concrete walkways properly after using 15 tip nozzle.


Q7. Can we connect Sun Joe SPX3000 pressure washer with a garden hose?


Yes, you can use your garden hose because it has a standard water hose.


Q8. Can we use Sun Joe SPX3000 on a solar panel?


You can use it on a solar panel but I will advise you to find the PSI resistance of your solar panel. Also, to be on a safe side, keep the nozzle more than 2 feet away, or you can use a wider nozzle so that it exerts less pressure.
CONCLUSION
CONCLUSION:
Sun Joe spx3000 Pressure Washer is certainly a good choice for those who are looking for a model that can perform a variety of tasks. Besides, the washer can work well over a variety of stains right from grease to oil, and could reach the corners to effectively take out sludge and mud.
As the product comes with two years new purchase warranty and could offer a plethora of features mentioned above, I personally think that it is a fair deal for the price paid.
Sun Joe spx3000 is a multi-purpose pressure washer with a heavy-duty motor, 5 spray tips for versatile cleaning jobs, and TSS to automatically shut it off when not in need. If your cleaning drives are always more than small size projects and require occasional help with the floor, patios, vehicle, and lawns, then you can positively go ahead with the purchase. Though my washer is still in warranty, I do not find any major flaw with it to suggest otherwise…!!
Sun Joe SPX3000 also comes in black, blue & red color –
No products found.
No products found.
No products found.
Alternative of Sun Joe SPX3000
If you spend a few bucks more then you can buy its advance version, i.e. Sun Joe SPX4001-PRO
There are a few differences or you can say some extra features in this model –
Sun Joe SPX4001 PRO comes with a pressure select technology while this feature is absent in SPX3000. Due to this feature, you can select either 1450 PSI or 2030 PSI depending upon the toughness of dirty spots on your walkways.
It comes with an onboard hose reel while it is absent in Sun Joe SPX3000.
This pro version of SPX4001 comes with a turbo spray nozzle.
SPX4001 PRO comes with five quick-connect spray tips to handle a variety of cleaning tasks, no matter whether it is small or heavy-duty.
The sound level is 96 decibels while it is 60 dB in SPX3000.
SPX4001 PRO pressure washer is 1.4 pounds heavier than SPX3000.
Other features are almost the same.
No products found.
There is a competitor of Sun Joe SPX3000, i.e. Simpson MSH3125 MegaShot but it is in a gas-powered category. It has more than 3700 reviews.
It is much more powerful than Sun joe, obvious because it is a gas-powered washer. Simpson MSH3125 MegaShot has a maximum flow rate of 2.5 GPM & maximum pressure is 3200 PSI. Even it is a gas-powered washer, but still, it produces a sound of 90 decibels only.
So, if you are looking for a commercial-grade gas-powered washer that is suitable for residential areas then you can check this out.
No products found.